About Mark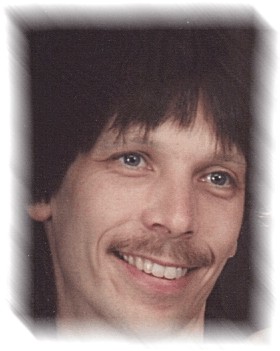 Such an exciting adventure this is to me! Designing (webmastering) is both creative and challenging. Not only is operating a computer rich with choices, but designing a website is even richer. For example, using creative choices involving colors, graphics, and sound - a very free and fun feeling!
To balance out the creativity are the numerous challenges. One time I clicked on a sound sample, the program came up, but there was no sound! I tried a lot of things, but eventually called Compaq's 800 technical support line. To make a long story short, they eventually fixed the problem. I said, "What did you do?" and they said, "I don't know. Just don't touch anything!" This is just one incident out of hundreds. But thankfully I possess a key character trait for webmastering - persistence! I'm sure many of you reading this right now can RELATE!
MY PERSONAL BACKGROUND
Here are some things about my life I'd like to share with you.
I started playing drums when I was about 12 or 13. I took lessons, but the majority of my learning came from myself and my records. I was inspired by a lot of rock groups, especially the Beatles, but soon my tastes turned to the bigger and more spiritual sounds of the Moody Blues, Genesis, and mainly, Yes. Every note of Yes was to me a celebration of music, life, and self. In my opinion, Yes and leader Jon Anderson had it all, succeeding at expressing both head and heart.
That kind of positive and integrated music kept growing in me and teaching me while I continued to play the drums. Then at 17, I got my first professional gig at a place called the Chateau On The Lake, a supper club. Pretty nice place!
Soon I was involved with the local Jazz Society and other bands doing both popular tunes and all-original music. I then found myself fortunate enough to be in a band called Helix that played both original and non-original music. To this day, they are still my friends and are as family to me.
As my music career progressed, I found myself playing on the road, performing quality pop-rock tunes, yet yearning to express the positive, expansive, loving, and spiritual music that was within me.
In 1987, I came off the road and immediately linked up with some other spiritual seekers. Through these people I found out about a UFO seminar given by Connie Cook. Being open minded about the expansiveness of life, both physically and non-physically, I went. I was taken over by Connie, her experiences, her happy message, and her pure voice. I felt as if I had settled into place. (Or in other words, I finally met someone as weird as me!) Her beingness, experiences, and message joyfully confirmed everything I knew and felt. Our first performance together was at the Harmonic Convergence in August of '87. We got married in October of 1990.
Believing in a positive vision for the future and for humanity, our personal and musical partnership continued to blossom. This was the kind of positive, expansive, loving, and spiritual music and living that I was yearning to express within me. Connie's music was now our music. Our duo was appropriately called COOK'N'MARK. And being able to express such beauty in melody and words was the joy of my life!
We played in a multitude of settings and places for a decade, and raised my beautiful step-daughter, Erin. As well as the public performances, Connie and I shared in the experience of recording some of our music. After producing a number of short tapes, we then created albums, the 60-minute "Prairie Dolphins" cassette, and the 90-minute "Cook'n'Mark Live!" These experiences were not without there challenges though, but were ultimately rewarding.
Simultaneously with these activities, I enjoyed a good job at the local YMCA and playing in the fun Dick Benson band.
Then came personal catastrophe in 1997. While driving along the highway on the night of February 9th, I experienced a sudden and massive hemorrhage from what turned out to be a large but benign brain tumor. I certainly would have died if Connie hadn't luckily been with me and rushed me to the nearest hospital, which life-flighted me to a top neurological unit. The staff told Connie that I "should be dead, paralyzed, or in a coma." Miraculously, I was none of these. All I remember before I lost consciousness was affirming, "I'm NOT going to die!"
Even though I was indeed alive - thanks to machines taking over breathing and other vital functions for a few days - the life I had led was gone. The tumor was in my right cerebellum (the cerebellum governs fine motor skills...like what's needed for playing drums!). The surgical removal of it therefore affected my left side. My entire left side became spastic and uncoordinated, and still is. A huge and devastating loss for me!
Although I have regained my essential functions and the ability to walk, my balance is unstable and my endurance is poor. But I know without a doubt that things happen for a good reason! It's not just "bad luck." It's not something that "just happens." And I certainly know it is not punishment for anything!
This circumstance is offering me time to transform some ancient, unprocessed grief. And as in a metamorphosis, the butterfly does eventually emerge from its dark chrysalis and ascends to beauteous flight! Right now, I don't know what new gifts I'll have to give, but whatever it is, it will be beautiful.
AT PRESENT...
Which leads me, currently, to this website. Perhaps my need for creativity and challenge in webmastering is clearer to you now. I hope you find this site as inspiring as I do.