Allow yourself the time to click on these words and explore these definition possibilities...
letting in the feeling of gratitude.
"Grateful - A Song Of Giving Thanks" sung by Art Garfunkel
---
DEFINITIONS
HOLOGRAPHIC SELF - I (dentity) am one part of the whole All That Is. By this definition, I am connected to, in relationship with, and in communication with All That Is.

AIR/LUNGS - The combined/ living event/experience that nourishes the body/mind/spirit. Non-physicality and physicality in harmony.

NOW - What is, within and without. From the level of a normal state of human consciousness, this extremely short present point in time as opposed to the long past or long future.

OR - now is non-time, existing from the level of a natural state of human consciousness. One long field of now.

Spherical time, not linear time.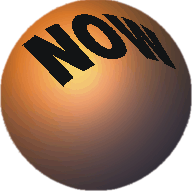 Now also implies HERE: the space our physical body occupies. Thus, both the now and here,
is freedom of time and space.
1) obserER
2) observED
3) observING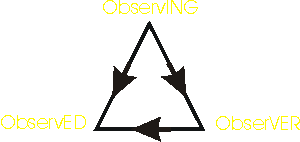 Therefore, awareness seems to be the non-physical activity of observING yet containing the physical observER and observED. (Some people might call this the Holy Trinity.)
FORGIVENESS - To give for others and for yourself unconditionally loving, non-judgmental thoughts. Choosing to see all individual life, including yourself, as beautiful, no matter what has/is happened/ing to you. (This can be, rightfully, extremely difficult for us humans to do. Thus the phrase "would you rather be right or happy" seems to be appropriate. Forgiveness, therefore, encompasses happiness, not rightness.) Forgiveness is also a helpful tool of time that washes any mental and/or emotional past and/or future "dirt," leaving only a clean, now moment. In other words, forgiveness brings you into the present moment.

PEACE - Feeling certain of who you are.
---